18 Jan 2021
Georgia's northernmost barrier island, Tybee Island has a wide variety of activities for any type of visitor and sightseeing in and around the island comes in many forms. Just choose your method of transportation - on land by foot, bike or car, or on the water by boat, kayak or paddleboard. Then choose your subject – history, dolphins and marine life, or nature and scenery - just to name a few options. There are indoor tours of museums and historic structures too.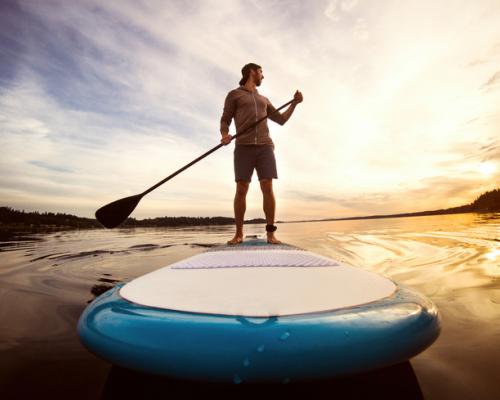 Guided Tours
If you are looking for boat tours, try one of these guided tours. Captain Mike's Dolphin Tours offers dolphin sighting tours as well as sunset tours of the beautiful Tybee coastal waters. Customize your trip – dolphin sighting, an eco-tour of the coastal area, or islands tour – at Sweet Lowland Tybee Tours. One of the many tours offered by Sundial Charter Tours is their Georgia Coastal History boat tour, combining history and beautiful scenery.
For a guided or self-tour of the local waterways and water life while getting some exercise, try paddleboarding. East Coast Paddleboarding is just one of many companies catering to the paddleboarding experience. Or, try something completely different with Adventure Tours in Motion's Segway or electric bike tours and their tours of Tybee's history and ecology.
Self-Guided Sightseeing
There are several short nature trails on the island great for birdwatching. And Tybee Island is small enough to bike the entire island and still have time (and energy) for browsing through the quaint, picturesque business and shopping district. Walk, drive or bike through the back streets full of period coastal cottages. Saunter along the beach for views of the old Officer's Row (home to Fort Screven's officers) and a view of the Savannah River.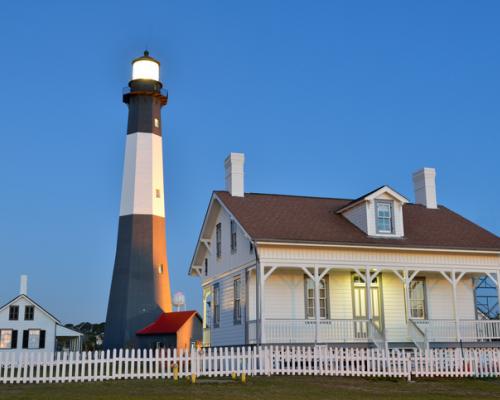 Attractions
If you would rather stay inside and learn, try visiting one of Tybee's museums. Take a guided tour of the coastline and marine life at the Tybee Marine Science Center, or tour their museum and marine gallery. And don't forget, Georgia's oldest and tallest lighthouse, the Tybee Light Station and Museum, has tours of the historic lighthouse, including small private tours after hours for views of the magical sunset from the lighthouse. It's well worth the climb.
Sightseeing
Tybee's sightseeing options are as diverse as its habitat. For the solitary visitor or large group, the only hard part is trying to decide from among the many choices. Contact Southern Belle today for more ideas of things to do and to book your stay in one of our vacation homes!