18 Jan 2021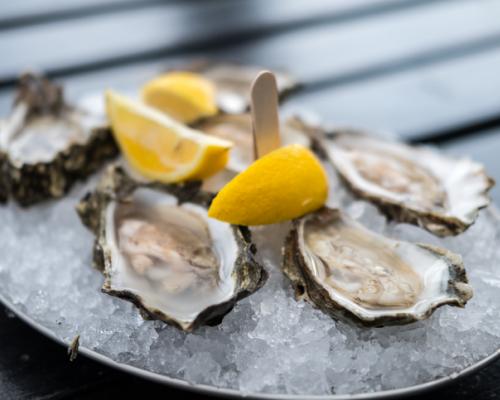 If you are in the mood for oysters, Bernie's Oyster House on Tybee Island is the place to go. Located on famous Tybrisa Street near the pier, Bernie's Oyster Bar has a relaxed, casual, oyster bar atmosphere with a great selection of seafood – including of course, lots of oysters.
Oysters and More
Start your meal off with one of the many appetizers offered, including nachos, wings and oysters. There are several soups and salads too, for those wanting a lighter meal option. For "land-lovers," the menu includes tacos, chicken fingers, Philly steak & cheese, and a variety of burgers. There is also a veggie burger, as well as several Po'boys choices.
For the seafood lover, selections include steamed crab legs or shrimp, fried fish or shrimp and the ever-popular low country boil. And for the oyster lover – your choice of fried, raw or steamed. Order oysters by the dozen or by the tub!
Dining at Bernie's
Bring the kids along, there are menu items just for them. Looking for a place to eat with a large group? No problem. And no reservations are needed at this informal dining establishment. Looking for something even more low key? Order off the menu and take it out for a carefree meal as you meander down to the pier or walk back to the hotel after a long day at the beach.
Sit in the dining room or enjoy your beach experience on the covered patio. Need a break from the beach? Enjoy your drinks and oysters at the bar while watching the game on one of the bar's TVs.
Drop by for the oysters or just for a drink and to relax. Bernie's offers a full bar with wine by the glass, imported or domestic beer, and the famous Bernie's Mason Jar Bloody Mary (a delicious adult beverage made from a secret recipe, served of course in a mason jar, with a celery salt rim and topped with pickled okra and lime).
Visiting Bernie's Oyster Bar
Bernie's Oyster Bar, located at 13 Tybrisa Street on Tybee Island, is the second location for the oyster bar. Their original location is still operating on River Street in Historic Savannah. The Tybee location is in the South End business district, a short walk from the Pier and the beach. Bernie's is open seven days a week and offers live entertainment. Visit their website (berniesoysterhouse.com) or call for hours of operation at 912-786-5100.
Contact Southern Belle for more information on the area and to book your vacation rental today!
Featured Properties
Sleeps 6
3 Bedrooms
2 Baths
Sleeps 6
2 Bedrooms
2 Baths
Sleeps 8
3 Bedrooms
2 Baths