18 May 2018
In Savannah, we love the chance to celebrate and open our doors to visitors, and the 4th of July offers the perfect opportunity to do just that. The city turns red, white, and blue for the occasion. If you want to spend some time in a beautiful southern town, here's a look at the 2013 festivities for the 4th of July in Savannah.
Festival on the River
One of our biggest attractions around the 4th of July is the 4th of July Festival on the River. This celebration starts on July 4 and ends on July 7. The fireworks over the river will occur on July 4 at 9:30 p.m. Other attractions include music, food, and contests. During this free festival, many of the shops in Downtown Savannah and along River Street offer promotions and 4th of July souvenirs.
Tybee Island also hosts a spectacular fireworks display. The Independence Day Fireworks will start after dark on July 3. The fireworks will be launched from from the Tybee Island Pier, but the display will be visible from many parts of the island, including the popular public beaches. On July 4, volunteers participate in the Tybee Island Beach Sweep to clean up the firework trash and beautify Tybee's lovely beaches.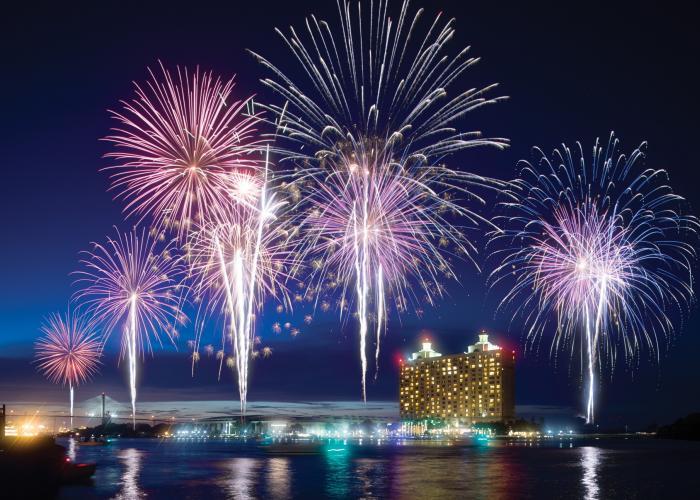 4th of July in Savannah
Due to Savannah's popularity during the beginning of July, many festivals and events are planned for this time period. The Beat Goes On!, a musical covering hits from the '60s, '70s, and '80s will play throughout the month of July. The Savannah Sand Gnats, Savannah's own baseball team, will begin their season on July 1. The 4th of July is one of our city's favorite times to throw open its doors. The 2013 festivities for the 4th of July in Savannah promise to be even more spectacular than the events of the past. 
If you find yourself looking for a welcoming place to stay in our beautiful city, consider booking a stay with Southern Belle Vacation Rentals. You can stay in comfort while exploring the best of Savannah's 4th of July festivities.