4 Apr 2019
Savannah swings into full bloom in the spring, making Easter an egg-cellent time of year to visit. Whether you bring the family, take in Easter brunch or attend a church service, Savannah tops the list of places to celebrate the season of new life.
Here are four of our favorite ways to do just that.
Check out the Free Chicks
A favorite Savannah Easter tradition is the Chick Hatchery from Wednesday, April 17 through Friday, April 19 from 10 a.m. to 8 p.m. The free event takes place near the Easter Bunny at the Savannah Mall. Kids can watch as chicks emerge from the eggs. For nearly two decades, the Chatham County Cooperative Extension 4-H has run the hands-on display hatchery during Easter.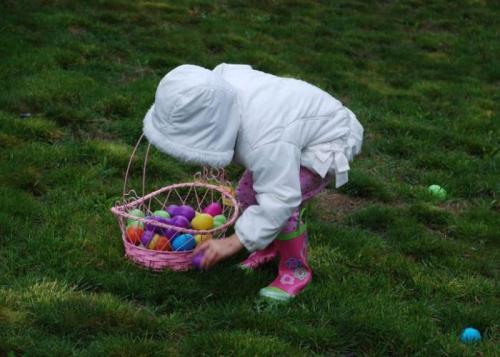 Go On A Hunt
Several Easter egg hunts are set in the area on Saturday, April 20. Head to J.F. Gregory Park in Richmond Hill from 11 a.m. to 1 p.m. for the 13th Free Easter Extravaganza. The egg hunt is open to kids ages 10 and younger. The free, family-oriented event also includes a free cookout, entertainment, games and photos with the Easter Bunny. Try to arrive by 10:15 a.m. 
Other egg hunts include: 10 a.m. at Trinity Lutheran Church, 12391 Mercy Blvd.; 2 p.m. at Fort McAllister State Park (cost: $1 plus $5 for parking); and the Easter Egg-Stravaganza at Keller's Flea Market, 5901 Ogeechee Road from 8 a.m. to 6 p.m.
Celebrate the Earth
Easter is an awesome time for a green celebration, so walk or bike over to the Savannah Earth Day Festival on April 20 in Daffin Park. The event is free to the public. Hear a Gullah Geechee master storyteller share tales of the sea islands and coastal plains. Attend one of the workshops on the environment. Enjoy food, drinks, and entertainment all day long.
Take a Savannah River Cruise
Spend Sunday, April 21 aboard a Savannah Riverboat Brunch Cruise with the Easter Bunny. Savor favorite breakfast and lunch entrees during the one and a half hour brunch cruise. After brunch, children can get a picture taken with the Easter Bunny and receive a special Easter Egg surprise. Venture to the top deck and take in the sights of historic Savannah. Boarding takes place at noon.
The two-hour Easter Day Dinner Cruise boards at 6 p.m. and includes a delicious dinner buffet. Bring your family and friends, and take in the sights and sounds of historic Savannah.
Book a stay with Southern Belle Vacation Rentals in the historic district and you'll hear the church bells on Easter Sunday morning. We can't think of a better way to wake up!