18 Apr 2019
Memorial Day weekend marks the unofficial start of the summer season, and Savannah is a great place to kick off your summer vacation.
After all, it's a family-friendly city with plenty of activities and entertainment for everyone to enjoy. Whether you spend the holiday at a barbecue, patriotic event, or enjoying the nearby beach, our region has you covered with great options.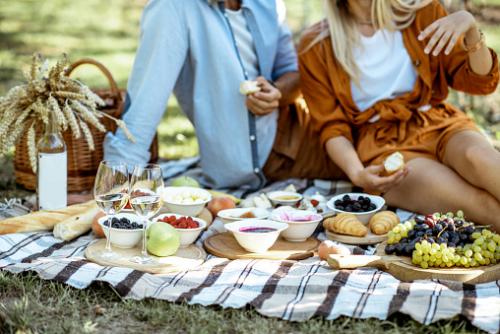 Picnic in a Park
There are 22 squares in the historic district of Savannah, which makes a great location for a picnic in the park. Pack a blanket and a cooler. Grab some barbecue or picnic fixings at one of the local restaurants then mosey on over to one of the sites. We can put you in the heart of the historic district with a Southern Belle Vacation Rentals property, giving you a choice of squares for your picnic spread.
Attend a Memorial Day Ceremony
Memorial Day is traditionally the day we honor those who made the ultimate sacrifice in service to our country. It seems only right to spend some time over the holiday weekend at a commemoration. There are two such events being held at historic military sites in the Savannah area. 
An old-fashioned commemoration at Fort McAllister in Richmond Hill will be held from 9 a.m. to 4 p.m. May 25 to pay tribute to the U.S. servicemen and women. Cannon and musket firings are held each hour. Civil War-era demonstrations will take place throughout the day. Admission is $5 to $9 for the family-friendly event. It's a day of craft demonstrations and re-enactments of soldier's lives during the Memorial Day celebration at Fort King George Historic Site in Darien on May 27. Admission is $4.50 to $7.50. 
You can also check with Bonaventure Cemetery and the Vietnam Veterans Memorial for information on their commemorative activities.
Get on the Water
Take advantage of those longer, warmer days by enjoying our coastal amenities. If you're staying downtown, there are plenty of excursions that will get you out on the harbor.
Or, make the 30-minute drive from downtown to Tybee Island to enjoy a beach day. You'll discover peaceful, beautiful stretches of coastline where you can relax and kick back. We have plenty of Tybee Island vacation rentals if you prefer to stay close to the water. 
Remember the reason for the holiday and enjoy our national historic sites and beautiful natural resources with a trip to Savannah this Memorial Day weekend.