23 Dec 2020
If you're looking for the pulse of an old Southern city, we suggest you head to the waterside at Rocks on the Roof – Tapas Bar Savannah. That's especially true in Savannah, a destination where the famous Savannah River practically laps against the front steps of some of the finest spots in the historic district. Over the centuries, this fabled waterway has played host to St. Patrick's Day revelers, Civil War blockade runners, and even a pirate or two. We haven't seen Captain Flint in a while, but we have stopped at Rocks on the Roof for a laid-back cocktail and a spectacular sunset view of the legendary river.
Southern Belle Vacation Rentals is your insider's source for tips on destinations that excite locals and tourists alike and here's one that's well on its way to being one of the most popular bets for nightlife in downtown Savannah.
Rocks on the Roof – Tapas Bar Savannah
Elegant Rooftop Dining
Who knew there was such a treasure nestled on the roof of the Bohemian Hotel on Savannah's riverfront? Before you order a libation or a mouth-watering bite from the tapas menu, take a minute to look around and appreciate the ambiance of the place. Slide a chair up to the cozy fire pit, browse a broad selection of martinis and other signature cocktails, and watch the river roll by to the beat of the lively sights and sounds of River Street.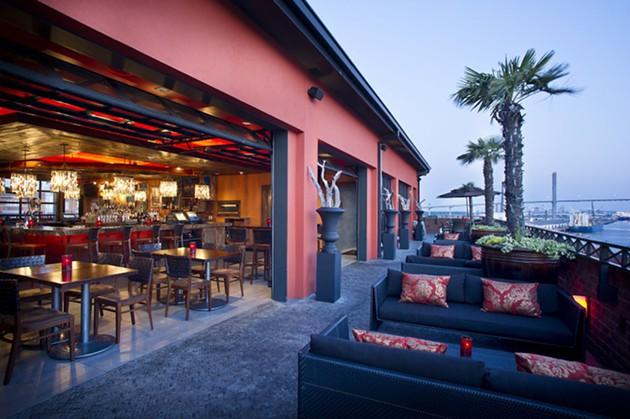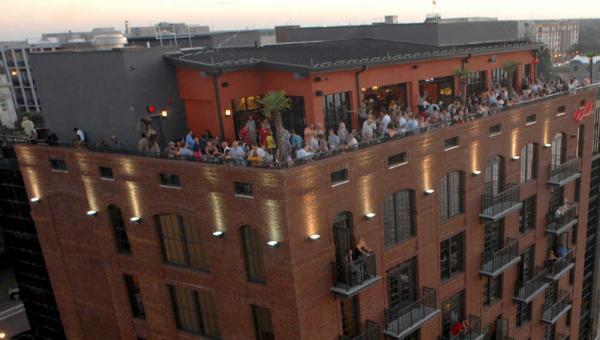 Live Music in a Fun Atmosphere
If you've spent the day exploring the area's many shops, galleries, historic sites or beaches and want to top your experience with a memorable evening finale, you can't go wrong with this tapas bar in downtown Savannah. Mark your calendar for a long weekend: Rocks on the Roof features live music on Thursdays through Saturdays.
The city's secrets come out during an adventure testing the nightlife in downtown Savannah and we want to save you a step by letting you in on the secret of Rocks on the Roof. The river might have seen its share of pirates and party animals, and we wish it could tell us just a few of its tales. Walls and waters don't talk in a charming city like this, but what if they could? They might whisper that you shouldn't miss a stop at the most dynamic tapas bar in downtown Savannah.
Book Your Savannah Vacation Today
Featured Properties
Sleeps 12
4 Bedrooms
2.5 Baths
Sleeps 8
3 Bedrooms
2 Baths
Sleeps 6
3 Bedrooms
2 Baths