1 Feb 2019
Fascinated by marine life? Want to know more about coastal habitats? Take a Tybee Beach Ecology Tour with Dr. Joe Richardson.
With more than 30 years of experience teaching folks about the ecology of coastal Georgia, there's not a better guide than Dr. Joe.  As a marine sciences professor, he's well versed in the diversity of Tybee Island, having taught courses in marine biology, invertebrate zoology, marine chemistry, oceanography, botany and other subjects.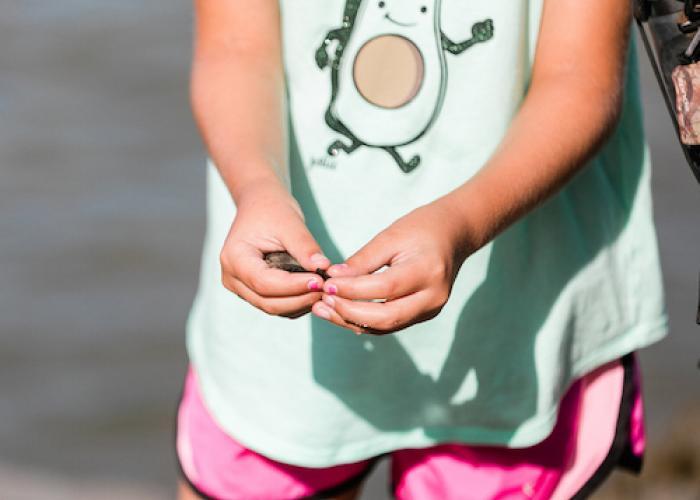 Every trip out is unique, and any time of year is great for a tour because of seasonal changes in seaweed and animals along the beach. Of course, warmer months may be slightly more pleasant for being out on the beach. And when the water is warm, you see a greater abundance and diversity of fish. But, during the spring, many northern cold water animals are still around when southern tropical animals start to show up, making a unique opportunity for viewing.
"You never know what you will see on Tybee's beaches because I've found that things can change from one day to the next," Dr. Joe has said.
Tybee Island Ecology Tours accommodate all size groups, including large school and scout groups. But Dr. Joe said he prefers groups of 20-30 people. And he'll do trips with as few as two people. 
"I like having around 20-25 people because we find more things with more people," he said. "I really enjoy meeting families that are visiting Tybee, Savannah, and Hilton Head from all over the U.S."
During 2018, he hosted folks from 38 states and four foreign countries.
The trips are good for all ages. The slow-paced tours are spent mostly in two or three places, so there really isn't a lot of walking involved. And most of it is on hard, wet sand, so the walking is easy.
"If someone needs to bring a beach chair with them because they have trouble walking, that is not a problem," he said. 
Young kids enjoy the trips, too. As they find live animals, they make their own beach "touch tanks" with big plastic pans Dr. Joe brings along. These touch tanks sit on the sand where even the smallest child can add animals, and watch them crawling and swimming around.
Dr. Joe also brings plenty of shovels and dip nets, so the kids are usually the ones finding most of the animals for the touch tanks.
The cost is $25/person or $75 for a family-size group of up to five people. Larger group? Not a problem. He offers group rates. Trips are taken in the North Beach area because it's the best place to see a large diversity of animals. The time varies from day to day because he schedules trips around low tide, when participants can see and find the most marine life.
The next time you book a Tybee Island vacation, plan a Tybee Island Ecology trip with Dr. Joe.